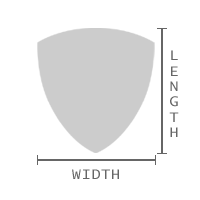 (Length + Width) / 2
Add the maximum height and width (in inches) of the finished patch and divide by 2. For round patches the diameter is the size. For all patches, round fractional sizes up to the next half inch.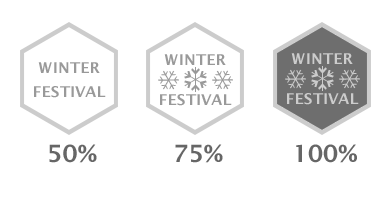 Embroidery coverage defines the amount of embroidery across the entire surface of a patch.
We base our embroidery percentages upon 3 basic amounts: 50%, 75%, and 100%.
Gray areas represent stitching, white areas represent twill.